Bougie Miles may receive commissions from certain affiliates. BougieMiles.com has partnered with CardRatings for our coverage of credit card products. BougieMiles.com and CardRatings may receive a commission from card issuers.
Top 10 Travel Accessories
Travel can be stressful whether you do it for business or pleasure. When I'm running around the airport from terminal to terminal or rushing from the airport to an event there are some strategies and shortcuts I've found to be more relaxed and prepared for whatever comes my way. I've found that strategically packing my bag with things that help me stay organized and look and feel my best while I'm on the road, so that I can just enjoy myself. This list of my top 10 travel accessories is filled with stuff you probably haven't thought of and definitely didn't know you needed until now.
"Bougiemiles.com is a participant in the Amazon Services LLC Associates Program, an affiliate advertising program designed to provide a means for sites to earn advertising fees by advertising and linking to Amazon.com"
These masks are my best kept secret… until now. I may or may not wear them on the plane so that I get to my destination looking fresh and radiant.
When you travel, it always helps to have an extra vitamin boost and this is such an awesome alternative to those tired vitamin tabs that let's be honest, don't taste very good and have sugar. This stuff is seriously delicious (get the fruit punch) and I might even add a spritz to my Tito's and club but don't tell anyone.
The T3 is the Bentley of blow dryers- if you've ever wondered how my hair always looks as amazing as it does pretty much every time you see me- this is why. I love it so much I have two- one for home and one for travel. It's so light and compact it fits well in any bag I travel with.
I have earned my reputation as a party girl, (If you don't believe me- check out this Las Vegas Trip Report Video but as I get closer to 29 I've noticed that partying or eating too much makes me feel sluggish the next morning and ain't nobody got time for that! This stuff seems to help me feel better when I drink it before falling asleep (if I remember).
This little sanitizer is so cool. It's powered by your phone and it's so small you can attach it to a key chain or whatever you bring with you to travel. I try to live a chemical free life so disinfectants and wipes are a no go for me, this is a nice compromise and it's pretty cheap!
Comfy Sneakers for Exploring
Toms Avalon Slip-Ons (Men's version)
Toms Avalon Slip-Ons (Women's version)
I live for these sneakers because they're comfortable enough to walk around in all day and the fabric has some flexibility in case you happen to need it (like if you eat too much salt or get swollen ankles on long flights.) Also, they go with everything casual.
Cheap Tablet – My Pick: Amazon Fire Tablets
I lose stuff. So it's not exactly the best idea for me to bring my IPad everywhere I go, but I love to have a tablet with me. This is the perfect compromise.
Coyuchi Organic Sateen Travel Sleep Set and
Organic Sateen Travel Sack
Here's my referral link for $60 off your first order at Coyuchi
This set naturally wrinkle resistant includes an eye mask and a pillowcase in a travel bag, made of 300-thread-count organic cotton sateen. Eye mask is fitted with elastic and padded with organic cotton batting, 100% organic cotton grown and woven in India (it's all GOTS + Fair Trade Certified.) Select a darker color to ensure your things won't get lost in the hotel bedding, or choose undyed organic cotton for extra sensitive skin. The Travel Sack offers Coyuchi purity and comfort wherever you go and fits perfectly on airline seats and hotel beds (even sleeping bags if you're a camper). It's closed at the bottom, with a side slit for movement and a pocket to keep your pillow in place and I LOVE IT.
It's important to always feel clean and smell good and after 15 hours traveling that can be challenging, enter these awesome wipes that are totally natural and smell good. I use these for everything from wiping down my tray to taking off my make-up. Since their individually wrapped they're very easy to travel with.
Wireless is the way to go when you're traveling and the AppleCare extension has come in handy for me a few times more than I'd like to admit.

I love these so much and since they're tablets they're so much easier to travel with than bottles of mouthwash.
I don't see how you could have a Top 10 Travel Accessories because who wants to pay MORE fees for Overweight Baggage? You guessed it- no one! I've been really happy with the LS-110 luggage scale from American Weigh because it has an auto-lock so you can see the exact weight once it's stabilized- which takes the guess work out of it.

American Weigh Luggage Scale Digital Backlit LCD Screen, Auto-Hold Feature LS-110 – 1.0 ea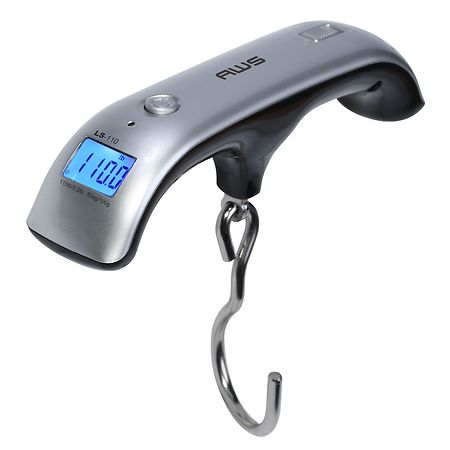 *Advertiser Disclosure: Many of the links that appear on this site are from companies from which BougieMiless.com receives compensation. Bougie Miles is a participant in the Amazon Services LLC Associates Program, an affiliate advertising program designed to provide a means for sites to earn advertising fees by advertising and linking to amazon.com. As an Amazon Associate I earn from qualifying purchases.