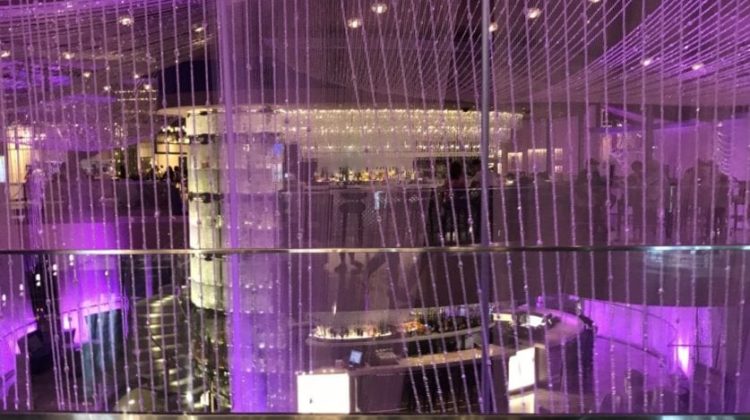 Bougie Miles may receive commissions from certain affiliates. BougieMiles.com has partnered with CardRatings for our coverage of credit card products. BougieMiles.com and CardRatings may receive a commission from card issuers.
Best World Elite Mastercard Benefit
One of my absolute favorite credit card perks isn't unique to only a few cards or banks, it's actually available to a majority of consumers who hold a Mastercard. World and World Elite Mastercards provide free access to the Mastercard Travel and Lifestyle Services program. This program offers some really great benefits that provide a ton of added value to each cards unique set of benefits. *I'll tell you in a minute why this portal crushes the competition but first a few details on availability. There are even a few no fee cards that are classified as World level including the Citi ThankYou Premier, other eligible cards include Barclay's Arrival, JetBlue Plus, Citi AAdvantage and Chase IHG Premier to name a few. 
Related: Amex Fine Hotels and Resorts Guide: Details of Booking, Stacking, Saving
I realize this sounds like a pretty run of the mill benefit but the thing that really sets it apart for me is the travel booking website. It's essentially a travel booking portal similar to Amex travel and Chase Ultimate rewards but better. Here's a Quick rundown of the Mastercard Travel & Lifestyle Services Perks.
Complimentary professional travel services – advisors available 24 hours a day
Mastercard Hotel Stay Guarantee – If your 3-star or higher-rated hotel is not working out, a Lifestyle Manager will work with you to make it right.
Mastercard Lowest Hotel Rate Guarantee – If you find the same exact prepaid hotel stay for less they'll refund the difference.
Mastercard Luxury Hotel & Resorts Portfolio – includes benefits like daily complimentary breakfast, benefits valued at up to $100, upgrades, and early check-in, late check-out
Car, Air, Cruise and Vacation Packages and Discounts
Dedicated website that registered members can use to book flights, hotels and activities as well as access offers and discounts and submit concierge requests.
Related: Get Your Elite Credit and Save Big: Stack Amex Pay with Points Rebate and Insider Fares
6 Reasons I Love Booking Through the Mastercard Travel Portal
1. Lots of mistakes rates
I've booked the St Regis in Macau for $45 night and Cosmo in Vegas for $70 with the Luxury resorts collection benefits. Dirt cheap rates are not rare, a few months ago Cosmo was avail for $70/night over a few weeks. Review: The Cosmopolitan of Las Vegas Casino and Resort
2. Diverse Collection of Hotels Generally Unavailable as Part of a Luxury Benefits Package
Notice the Hyatt Place? You've never seen the Hyatt Place in Las Vegas on Amex Fine Hotels and Resorts or Chase Luxury Hotels and Resorts Collection.
3. Transparent Pricing
The main search results page lets you know exactly how much is due at the hotel and all of the prices shown include taxes and fees. 
Related: NEW SoFI and Mastercard Partnership Will Offer Some Pretty Cool Perks
4. Often Cheaper than Competitor Portals
The screenshots below show a comparison of the Amex FHR Price and the Mastercard Price for the same room and benefits on the same date, as you can see MC is almost $100 cheaper. One thing that's different is that the benefits are similar but not always uniform, so you should look at each hotels specific benefits. 
5. Excellent Service
Last time I booked a St. Regis I emailed them and asked that they add my Marriott loyalty number to the booking and they called the hotel to add it and emailed me a confirmation only a few hours after I submitted the request.
Related: Chase Luxury Hotel And Resort Collection Service Issue
6. Mastercard Hotel Stay Guarantee for 3+ Star hotels booked through the service
This is a great benefit (detailed in my guide World Elite Mastercard Luxury Hotel Benefits & Price Guarantee)and a pretty unique one at that because many of the credit card travel booking portals have almost no guarantees whatsoever, I learned this the hard way when I encountered a major issue with a Chase LHRC booking.
Here's the complete Mastercard Hotel Stay Guarantee terms:
"Book your three stars or higher hotel stay through the Mastercard Travel & Lifestyle Services Should you encounter problems with the hotel, contact Mastercard Travel & Lifestyle Services during your stay. A Mastercard Travel & Lifestyle Manager will attempt to make it right for the remainder of your stay by working directly with the hotel to try to resolve your issue or will make efforts to find you comparable accommodations. *Certain terms, conditions and exclusions apply. For full details, see Terms and Conditions."
Related: How to Earn and Redeem the World Elite MasterCard Lyft Benefit
Thoughts
I love having a viable option to the Chase LHRC collection and I can't believe this service is available on so many entry level cards. One thing that could be improved is the availability of prices for hotels with the luxury collection benefits on the website, often the site directs you to call to get the rates and rooms included in the program. While this happens on FHR and Chase, it seems to be more prevalent on the Mastercard Travel site. On the other hand, the agents I have spoken to have been extremely accommodating and knowledgeable so the calls are pretty quick and painless. If you don't mind waiting  you can also contact them through email or the contact button on the site at travel.mastercard.com. The number is 1-855-802-1387.
You have to register for the program separately but it only takes a minute and you only have to do it once. There are a bunch of other benefits that I will cover separately over the next few weeks.